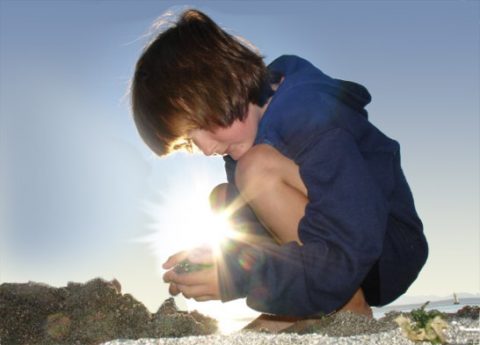 Every event, every story and every principle in the Bible shows the character of God, or the character of His enemy.  The Bible shows us God's faithfulness, His goodness, His grace and His love, and it even shows us God's disappointment and anger at those who hurt His people.  It shows God's justice in dealing with all of us. 
The Bible also shows us how God's enemy, the devil, would run things if he were in total control. The Bible shows us just how much sin hurts and destroys everything it touches, and it shows us why Jesus gave up everything to save us from the pain and destruction of sin.  (The Bible defines sin as disobeying God's laws of love. - 1 John 3:4)  
The Bible is HUGE, and you could spend your entire life trying to understand it, but BibleTimeLines.com is here to help make the basics quick and easy to understand.  Both the Bible and BibleTimeLines.com are focused on Jesus and His great love and grace.  Both are about what Jesus has done, what He is doing now, and what He is going to do in the future, and why.  On BibleTimeLines.com an attempt is being made at organizing this biblical information so that its BIG PICTURE can easily be seen.  Where possible, these details have been placed in graphical timeline format, but there are topics that do not easily lend themselves to being placed in a timeline, and so some of these topics have been condensed into short articles and videos.
What if many years ago someone very high up in God's government accused God of not being loving and of even being unfair?  And what if they had said, "I can do it better, and if you will give me a chance I'll prove it."?
What if God had said, "OK, here's a whole planet that you have already seduced into believing your lies about me.  You will have to stay there because what you are wanting to do would destroy the whole universe if you were allowed to go any place else, but go ahead and pretend that it's your own planet, and show the universe what you would do.  Do your absolute best because when you are done we will let the whole universe judge between your ways and my ways."?
What if ALL of the bad that is happening stems from that someone, that liar, who made all of those claims?  And what if now that same liar was trying to get you to blame it all on God by trying to get you to believe that He is the one who is unkind, unjust and just waiting for you to do wrong so that He can punish you?  
WHAT IF GOD REALLY IS LOVING, KIND AND JUST?


The Bible says that this "someone" is the Devil.  He, Lucifer (the one who became the Serpent, the Devil & Satan) was created perfect by God, without sin, or even the tendency to sin.  We are told that his position in Heaven was extremely high, but that he left that position on his own accord and accused God of some pretty awful things.  Right now he is being given time to prove his claims, and what we are seeing from all of this is that God is loving, kind and just, and that Satan is a liar.  Jesus proved it on the Cross!
The Gospel is the story of what Jesus, His Father, and the Holy Spirit have already done, what They are doing now, and what They plan to do in the future to make things right once again.  (You can find this on the Gospel Timeline.)
If you have questions like these and want truthful but concise answers, then you've come to the right place!  BibleTimelines.com is attempting to answer these and many other questions by sharing what has been learned about God, about His love and His grace.