Are You Discouraged?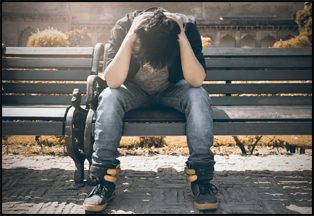 Do you feel like things just keep going from bad to worse?  Are you angry, tired, and frustrated?  Are you disappointed, broken, hurting, or maybe even doubting a little?  Is this both a physical and a spiritual low for you?  Are you asking, "Why is this happening to me?  Doesn't God love me any more?"  If any of this sounds like you then this page was created just for you.
Nothing strengthens a discouraged soul like memorizing Bible passages.  Here are some encouraging words direct from God for you to memorize.  (Suggestion: personally write out each quote below on an index card, or something smaller.  Also place them on your cell phone.  Then carry them with you everywhere you go, and read them often and memorize them!):
For I know the thoughts that I think toward you, says the Lord, thoughts of peace and not of evil, to give you a future and a hope.
Jeremiah 29:11   NKJV
"In all this you greatly rejoice, though now for a little while you may have had to suffer grief in all kinds of trials. These have come so that the proven genuineness of your faith—of greater worth than gold, which perishes even though refined by fire—may result in praise, glory and honor when Jesus Christ is revealed. Though you have not seen him, you love him; and even though you do not see him now, you believe in him and are filled with an inexpressible and glorious joy, for you are receiving the end result of your faith, the salvation of your souls."    
1 Peter 1:6-9  NIV
 
Be strong and of good courage, do not fear nor be afraid of them; for the Lord your God, He is the One who goes with you. He will not leave you nor forsake you."   
Deuteronomy 31:6   NKJV
 
Fear not, for I am with you;
Be not dismayed, for I am your God.
I will strengthen you,
Yes, I will help you,
I will uphold you with My righteous right hand.'  
Isaiah 41:10   NKJV
 
The Lord your God in your midst,
The Mighty One, will save;
He will rejoice over you with gladness,
He will quiet you with His love,
He will rejoice over you with singing."  
Zephaniah 3:17   NKJV 
 
No temptation has overtaken you except such as is common to man; but God is faithful, who will not allow you to be tempted beyond what you are able, but with the temptation will also make the way of escape, that you may be able to bear it.  
1 Corinthians 10:13    NKJV
 
Therefore we do not lose heart. Even though our outward man is perishing, yet the inward man is being renewed day by day.  For our light affliction, which is but for a moment, is working for us a far more exceeding and eternal weight of glory, while we do not look at the things which are seen, but at the things which are not seen. For the things which are seen are temporary, but the things which are not seen are eternal.  
... Those who honor Me I will honor. ...


The links below have been gleaned from several places on this website for the sole purpose of encouraging you.  As you follow these links and read the stories, keep asking yourself this, "If the Father allowed Jesus to go through this kind of evil for my good, am I willing to allow Him to do whatever He feels is best for me?"

The Bible is filled with examples of those who were righteous, but still suffered.  You should be encouraged as you read how they dealt with their problems by calling on their Heavenly Father for help, exactly as you can do.
 
Jesus:
                   Is Jesus for Real?
                   As a Child
                   Come Rest Awhile
                   Gethsemane
                   Before Annas and the Court of Caiaphas
                   In Pilate's Judgment Hall
                   Calvary
                   It Is Finished
                   The Lord Is Risen
                   Why Weepest Thou?
                   The Walk to Emmaus
                   Peace Be Unto You
 
Joseph:
Moses:
Daniel:
                   In the Court of Babylon
                   In the Lions' Den
 
Stephen:
Paul:
 
John the Beloved:

What should you do if you find yourself doubting God?
                   What to Do with Doubt
                   Rejoicing in the Lord
 
What's the end result of all this suffering?  What's this all about?  Doesn't God love me?  What's in this for the Christian?
                   The Church Triumphant
---
More Quotes of Encouragement:
"The Father's presence encircled Christ, and nothing befell Him but that which infinite love permitted for the blessing of the world. Here was His source of comfort, and it is for us. He who is imbued with the Spirit of Christ abides in Christ. The blow that is aimed at him falls upon the Savior, who surrounds him with His presence. Whatever comes to him comes from Christ. He has no need to resist evil, for Christ is his defense. Nothing can touch him except by our Lord's permission, and 'all things" that are permitted "work together for good to them that love God.' Romans 8:28. "
Thoughts from the Mount of Blessing, page 71
"God in His great love is seeking to develop in us the precious graces of His Spirit. He permits us to encounter obstacles, persecution, and hardships, not as a curse, but as the greatest blessing of our lives. Every temptation resisted, every trial bravely borne, gives us a new experience and advances us in the work of character building. The soul that through divine power resists temptation reveals to the world and to the heavenly universe the efficiency of the grace of Christ."
Thoughts from the Mount of Blessing, page 117
"The trials of life are God's workmen, to remove the impurities and roughness from our character. Their hewing, squaring, and chiseling, their burnishing and polishing, is a painful process; it is hard to be pressed down to the grinding wheel. But the stone is brought forth prepared to fill its place in the heavenly temple. Upon no useless material does the Master bestow such careful, thorough work. Only His precious stones are polished after the similitude of a palace. "
Thoughts from the Mount of Blessing, page 23, 24

 

"A fear of making the future inheritance seem too material has led many to spiritualize away the very truths which lead us to look upon [heaven] as our home. Christ assured His disciples that He went to prepare mansions for them in the Father's house. Those who accept the teachings of God's word will not be wholly ignorant concerning the heavenly abode. And yet, 'eye hath not seen, nor ear heard, neither have entered into the heart of man, the things which God hath prepared for them that love Him.' 1 Corinthians 2:9. Human language is inadequate to describe the reward of the righteous. It will be known only to those who behold it. No finite mind can comprehend the glory of the Paradise of God.

"In the Bible the inheritance of the saved is called 'a country.' Hebrews 11:14-16. There the heavenly Shepherd leads His flock to fountains of living waters. The tree of life yields its fruit every month, and the leaves of the tree are for the service of the nations. There are ever-flowing streams, clear as crystal, and beside them waving trees cast their shadows upon the paths prepared for the ransomed of the Lord. There the wide-spreading plains swell into hills of beauty, and the mountains of God rear their lofty summits. On those peaceful plains, beside those living streams, God's people, so long pilgrims and wanderers, shall find a home.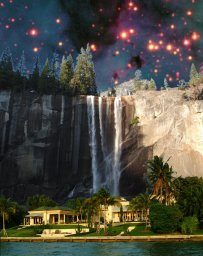 " 'My people shall dwell in a peaceable habitation, and in sure dwellings, and in quiet resting places.'  'Violence shall no more be heard in thy land, wasting nor destruction within thy borders; but thou shalt call thy walls Salvation, and thy gates Praise.'  'They shall build houses, and inhabit them; and they shall plant vineyards, and eat the fruit of them. They shall not build, and another inhabit; they shall not plant, and another eat: . . . Mine elect shall long enjoy the work of their hands."  Isaiah 32:18; 60:18;65:21, 22
"There, 'the wilderness and the solitary place shall be glad for them; and the desert shall rejoice, and blossom as the rose.'  'Instead of the thorn shall come up the fir tree, and instead of the brier shall come up the myrtle tree.'  'The wolf also shall dwell with the lamb, and the leopard shall lie down with the kid; . . . and a little child shall lead them.'  'They shall not hurt nor destroy in all My holy mountain," saith the Lord."  Isaiah 35:1; 55:13; 11:6, 9
"Pain cannot exist in the atmosphere of heaven. There will be no more tears, no funeral trains, no badges of mourning. 'There shall be no more death, neither sorrow, nor crying: . . . for the former things are passed away.'  'The inhabitant shall not say, I am sick: the people that dwell therein shall be forgiven their iniquity.  Revelation 21:4; Isaiah 33:24

"There is the New Jerusalem, the metropolis of the glorified new earth, "a crown of glory in the hand of the Lord, and a royal diadem in the hand of thy God."  "Her light was like unto a stone most precious, even like a jasper stone, clear as crystal." "The nations of them which are saved shall walk in the light of it: and the kings of the earth do bring their glory and honor into it." Saith the Lord: "I will rejoice in Jerusalem, and joy in My people." "The tabernacle of God is with men, and He will dwell with them, and they shall be His people, and God Himself shall be with them, and be their God." Isaiah 62:3; Revelation 21:11, 24; Isaiah 65:19; Revelation 21:3.

"In the City of God "there shall be no night." None will need or desire repose. There will be no weariness in doing the will of God and offering praise to His name. We shall ever feel the freshness of the morning and shall ever be far from its close. "And they need no candle, neither light of the sun; for the Lord God giveth them light." Revelation 22:5. The light of the sun will be superseded by a radiance which is not painfully dazzling, yet which immeasurably surpasses the brightness of our noontide. The glory of God and the Lamb floods the Holy City with unfading light. The redeemed walk in the sunless glory of perpetual day.

"I saw no temple therein: for the Lord God Almighty and the Lamb are the temple of it." Revelation 21:22. The people of God are privileged to hold open communion with the Father and the Son. "Now we see through a glass, darkly." 1 Corinthians 13:12. We behold the image of God reflected, as in a mirror, in the works of nature and in His dealings with men; but then we shall see Him face to face, without a dimming veil between. We shall stand in His presence and behold the glory of His countenance.

"There the redeemed shall know, even as also they are known. The loves and sympathies which God Himself has planted in the soul shall there find truest and sweetest exercise. The pure communion with holy beings, the harmonious social life with the blessed angels and with the faithful ones of all ages who have washed their robes and made them white in the blood of the Lamb, the sacred ties that bind together "the whole family in heaven and earth" (Ephesians 3:15)--these help to constitute the happiness of the redeemed.

"There, immortal minds will contemplate with never-failing delight the wonders of creative power, the mysteries of redeeming love. There will be no cruel, deceiving foe to tempt to forgetfulness of God. Every faculty will be developed, every capacity increased. The acquirement of knowledge will not weary the mind or exhaust the energies. There the grandest enterprises may be carried forward, the loftiest aspirations reached, the highest ambitions realized; and still there will arise new heights to surmount, new wonders to admire, new truths to comprehend, fresh objects to call forth the powers of mind and soul and body.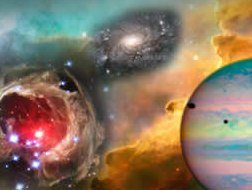 "All the treasures of the universe will be open to the study of God's redeemed. Unfettered by mortality, they wing their tireless flight to worlds afar--worlds that thrilled with sorrow at the spectacle of human woe and rang with songs of gladness at the tidings of a ransomed soul. With unutterable delight the children of earth enter into the joy and the wisdom of unfallen beings. They share the treasures of knowledge and understanding gained through ages upon ages in contemplation of God's handiwork. With undimmed vision they gaze upon the glory of creation--suns and stars and systems, all in their appointed order circling the throne of Deity. Upon all things, from the least to the greatest, the Creator's name is written, and in all are the riches of His power displayed.

"And the years of eternity, as they roll, will bring richer and still more glorious revelations of God and of Christ. As knowledge is progressive, so will love, reverence, and happiness increase. The more men learn of God, the greater will be their admiration of His character. As Jesus opens before them the riches of redemption and the amazing achievements in the great controversy with Satan, the hearts of the ransomed thrill with more fervent devotion, and with more rapturous joy they sweep the harps of gold; and ten thousand times ten thousand and thousands of thousands of voices unite to swell the mighty chorus of praise.

"And every creature which is in heaven, and on the earth, and under the earth, and such as are in the sea, and all that are in them, heard I saying, Blessing, and honor, and glory, and power, be unto Him that sitteth upon the throne, and unto the Lamb for ever and ever." Revelation 5:13.

"The great controversy is ended. Sin and sinners are no more. The entire universe is clean. One pulse of harmony and gladness beats through the vast creation. From Him who created all, flow life and light and gladness, throughout the realms of illimitable space. From the minutest atom to the greatest world, all things, animate and inanimate, in their unshadowed beauty and perfect joy, declare that God is love."

The text above was taken from the last chapter of the The Great Controversy.
---
"In all this you greatly rejoice, though now for a little while you may have had to suffer grief in all kinds of trials. These have come so that the proven genuineness of your faith—of greater worth than gold, which perishes even though refined by fire—may result in praise, glory and honor when Jesus Christ is revealed. Though you have not seen him, you love him; and even though you do not see him now, you believe in him and are filled with an inexpressible and glorious joy, for you are receiving the end result of your faith, the salvation of your souls."    
1 Peter 1:6-9  NIV




Here are a few of God's promises organized by our needs:
Help in Trials:  
Psalm 50:15; 2 Chronicles 20:12; Isaiah 41:10
 
Help in Temptation:
Ephesians 6:10-17; 1 Corinthians10:13
 
Help with Deliverance:
Psalm 34:6, 7, 19; Luke 18:7, 8
 
Help with Physical Needs:
Philippians 4:19; Matthew 6:31-33; Psalm 4:3
 
Need Forgiveness:
1 John 1:9; Psalm 103:12; Isaiah 1:18
 
Need Wisdom:
James 1:5; 1 Corinthians 1:30; Ephesians 1:17
 
Need Guidance:
Psalm 32:8; Proverbs 3:5, 6; Isaiah30:21
Need Strength:
Isaiah 40:29-31; Ephesians 3:16; 2 Corinthians 12:9
 
Need The Holy Spirit:
Need Salvation:
Romans 10:13; Romans 5:8; Ephesians 1:4; Matthew 11:28, 29
 
Need  a New Heart:
Ezekiel 36:26; Deuteronomy 30:6; Philippians 2:13
 
Need Physical Food:
Isaiah 33:16; Psalm 34:8; Psalm 37:25; Psalm 81:10
 
Need Spiritual Needs:
Need Spiritual Fruit:
Help with Souls Saved:
Psalm 2:8; Joshua 1:3; 2 Peter 3:9; Joel 2:28-32
 
Help with Endurance:
Matthew 24:13; 2 Timothy 2:3; Hebrews 10:35;
 
Help with Peace:
John 14:27; Isaiah 26:3; Psalm 46:1-11; Exodus 14:14
 
Help with Revival:
Psalm 85:6; Psalm 138:7; Ezekiel 37:5; Ephesians 5:14
Click an image below to view and print the free poster at home:
​
​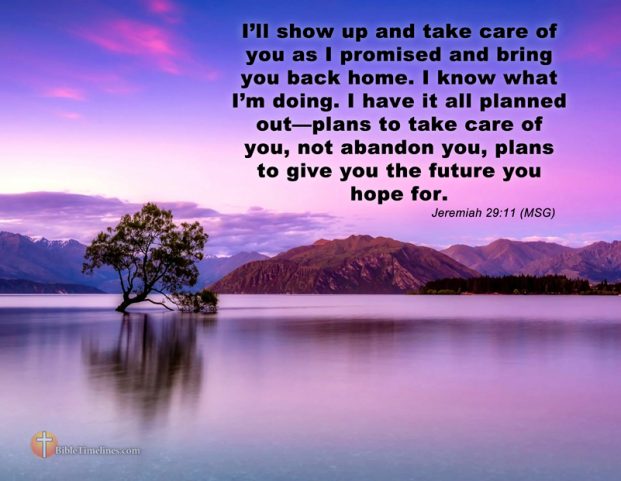 Want more posters?  Click here.